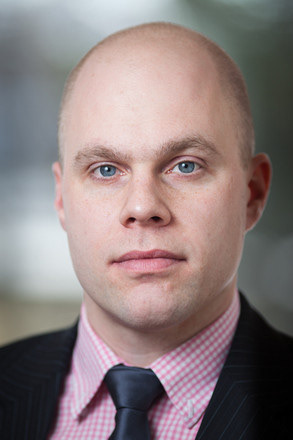 My name is Andri Már Helgason and I'm born in Reykjavik.

Shortly after I was born my parents thought that moving to Norway for further educational degrees was a great idea, in particular to Oslo.
During my first 6 years I was raised the Icelandic/Norwegian way, but over the last few years, the Norwegian part has all but gone.

When we returned back to Iceland we moved to a part of Reykjavik called 'Árbær'. Our 6 years there were rather quiet, it was the time I used to learn how to write and play the guitar.
Garðabær was my next stop, the so-called hub of the Independence Party. As can be expected I attended school nearest to where we lived, but when the time came for college, I chose to go to The Commercial College of Iceland (col. 'Verslo'), where I focused on maths.
Although this college has a reputation of being training grounds for the Independence Party I managed to spend my 4 years there without signing up… amazingly enough!

After a short break, I decided to focus further on business and started in the 'School of Engineering' (Tækniskóli Íslands), which then became the 'University of Engineering' (Tækniháskóli Íslands) and at the time of my graduation it was the 'University of Reykjavík'. I have therefore managed to study at 3 different universities without ever changing university my self. My studies were heavily marketing oriented so it could be said that I have a 'degree in Marketing'. In 2012 I finished my M.Sc. degree at the University of Akureyri focusing on International Business.

During my university years I worked for the freight forwarder 'Jonar Transport', it can be said that I know that company inside out as I have been involved at all levels in the company. After my graduation I accepted the position of Marketing Manager at Jonar Transport.

Visitors to this website might have noticed that I am interested in photography, which I have been for the last 3-4 years, during which I have been on the board of 'Fókus', society of people interested in photography and also been the web manager of their website.

If you would like to contact me, you can send me an email to andrimar (at) andrimar (dot) com, or give me a call on 859-3215.